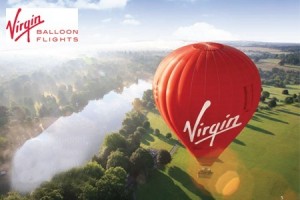 THE ENORMOUS Virgin hot air balloon is a common sight over our villages, and in one instance in 2009 even brought BBC TV News to Lambley. Now locals have the opportunity to experience hot air ballooning for themselves thanks to a substantial discount available for bookings made today only (Tuesday 19 April 2011).
The hot air balloon flight from Wollaton Park, including champagne or soft drink on landing and a souvenir certificate, normally costs £198 per person. Bookings can be made before midnight tonight for just £77.50 per person. Vouchers are valid from tomorrow (20 April 2011), and multiple vouchers can be purchased.
To take advantage of this offer, follow this link.
In July 2009, the Virgin balloon was filmed flying very low over Lambley, prompting BBC East Midlands Today to broadcast a report and resulting in an apology to the whole village from the balloon operator.