---
WITH its main activities focused on late June, Lowdham Book Festival continues to host events throughout the year and to attract some big names from the world of literature.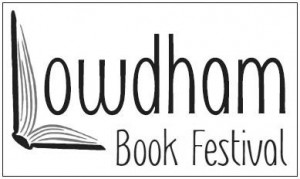 30 April sees An afternoon with Alexander McCall Smith at St Mary's Church. Best-selling author of the No 1 Ladies' Detective Agency and 44 Scotland Street, McCall Smith celebrates the publication of the latest Isabel Dalhousie volume, The Novel Habits of Happiness.
He will also discuss Fatty O'Leary's Dinner Party, and catch up with the latest from Mma Ramotswe in Botswana with The Handsome Man's De Luxe Café. McCall Smith will be interviewed by John Holmes from BBC Radio Nottingham. Tickets from The Bookcase in Lowdham are £10-12 and expected to sell out quickly.
A baking day on Sunday 18 October at Lowdham Village Hall includes a 'cook and book' session followed by Great British Bake-Off winner Frances Quinn. Times and ticket information have not yet been released.
Also in the autumn, on Tuesday 17 November, Michael Morpurgo returns to Southwell Minster with his stunning performance of Private Peaceful. Hearing Michael reading his own words is an unforgettably moving experience. Tickets are £22.50/£20/£15 and on sale now, with more detailed information to follow.
Further events in our area are listed on the What's On page on dumbles.co.uk and new events can be added by completing a few details on this page