The car park of the Woodlark in Lambley will be the venue for the village's first pizza making competition.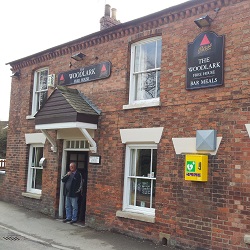 The event will take place on bank holiday Monday, 25 May 2015, from 1pm onwards. Two teams of four will compete to see which can make the best pizza in the village.
As well as the bake-off, the even includes a tombola, face painting, balloons, a raffle, and live music. Popcorn and candyfloss will be available.
This Lambley Parish Charity Fair will raise money for the Lambley Primary School Charity Fund, and the Karen Green Foundation, a Nottingham-based leukaemia charity.