WOODBOROUGH Bridge Club continues to welcome new visitors and members to its regular Thursday evening session in the village hall.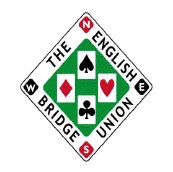 In April the club starts a series of bridge seminars at The Institute, Roe Lane, on the first Tuesday of every month. These will cover bidding, declarer play, and defensive play.
The year started with several matches having to be cancelled due to the bad weather. However the first team was able to play their match against Nottingham Bridge Club, and scored a convincing win.
On 17 April 2013, a couple of club members are organising a Nottingham Cafe Bridge fundraising event in aid of Beaumond Hospice. Participants visit six cafes around Nottingham, playing duplicate bridge and enjoying lunch and refreshments as they move around the venues. It should be a very novel and enjoyable fundraising event. Places are limited so please apply via our website as soon as possible – call Phil on 0115 965 3787 or Toni on 07798 765772 for more information.
For membership enquiries contact Keith (enquiries@woodboroughbridgeclub.org.uk) or Jane (0115 9652595). A warm welcome is promised. More info: www.woodboroughbridgeclub.org.uk